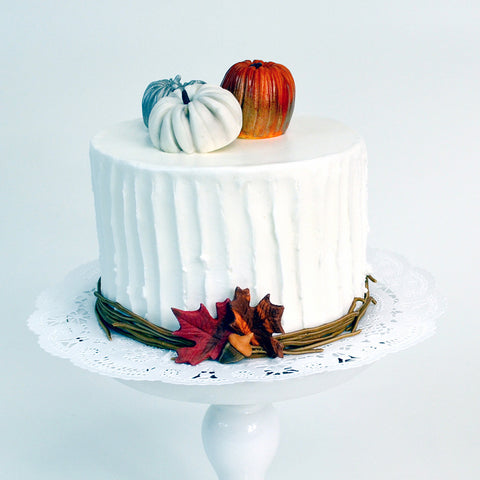 Adorned with pumpkins and fall leaves sculpted from our marshmallow coating and finished with some buttercream twigs this delicious Home Bakery double-round cake is covered in Home Bakery Buttercream Frosting.
Add a cake topper to your order HERE.
Do you need Birthday Candles? Grab some HERE.
View our color disclaimer HERE.
Available as 6" Double Round Cake (8 servings) only. Choose either chocolate, white, or yellow cake.
All orders require 24 hours to complete.
---